Traveling to Belize is "Your Belize Trip" worth taking... especially if you enjoy sport fishing! Belize is now considered the place to go for some of the best fishing in the world. The weather and its barrier reef contribute to making this a great destination for fishing. The rain season is from June to November thus making December through May the perfect time to travel to Belize. However, temperatures are about 80 degrees all year round so actually any time of the year is okay for fishing in Belize.
Okay, we've established the best time of the year to go to Belize... now let's cover the "how to get there" part. And of course, for most of us, this means via commercial air travel.
AIRLINES THAT GO TO BELIZE FROM THE U.S. AND CANADA...
There are numerous options for flying to Belize from the U.S. or Canada. You will most likely fly to Belize on one of these five carriers: Continental, American, U.S. Airways, Delta, or Grupo Taca.
BEST AIRLINE RATES TO BELIZE...
The best way, to get the best rate, is still to get booked as early as possible. There's enough variety among flights from the U.S. to warrant comparing rates. So be sure to take the time to compare both services and prices.
THE BEST AIR ROUTE TO BELIZE...
When you making reservations, try to get as few connecting flights as possible. If you have several connections, small delays will add up... perhaps to the point of your missing the final flight from your gateway city to Belize. If you can, don't accept reservations with less than two hours between such connections as very tight connections will also increase the chance you might miss one of your connecting flights. Of course if you are flying in a day early then you don't have to be as concerned about multiple and/or tight connection problems.
FLYING TO CANCUN MEXICO TO GET TO BELIZE...
Anothe option which has become popular is to fly to Cancun, Mexico and then fly Maya-Island Air to Belize. In some instances it's actually a cheaper way to get there. Tip: Contact Maya-Island Air and if you are traveling with a large group ask them if they can provide a Discount Rate. Maya-Island Air flights depart Cancun daily at 8:00 a.m. and 4:50 p.m. and take about 45 minutes to fly to the Belize City International Airport.
Having determined the best time of the year to go to Belize, and how to get there, let's now discuss some of the popular locations for sport fishing in Belize.
Fishing Guides in Belize tend to focus on (1) Fly Fishing (2) Inshore Fishing (3) Deep sea fishing or (4) Flats Fishing.
FLY FISHING... Fly fishing in Belize is a huge draw for the avid fly fisherman. Some excellent fly fishing lodges are located throughout the Belize coastal regions. Fly fishing guides in Belize concentrate on fishing the flats for bonefish, permit, and tarpon. Bonefishing and other types of fly fishing can be a challenging yet rewarding experience on the crystal clear flats waters.
INSHORE FISHING... For those who do not wish to go Offshore, or Deep Sea fishing you will have an abundance of opportunities to fish for grouper, tarpon, barracuda and bonefish within sight of the Belizean shoreline.
DEEP SEA FISHING... Deep Sea, or Offshore, fishing in Belize is another great option. Many Belize fishing charters operate near the Turneffe Reef, Lighthouse Reef, or Glover Reef. Charters are easily accessible from Belize City, Punta Gorda, Ambergris Caye, and Placencia. If you go deepsea fishing in Belize, you'll have a chance to catch some nice sailfish, shark, bonito, tuna, and much more. Plan a Belize fishing vacation and have the trip of a lifetime.
FLATS FISHING... Belize flat fishing can be done in a wide variety of flats varying in composition from white sand, to coral patches to eel grass covered areas. Most all the flats throughout the Belizean shores have firm bottoms which make for easy wading. Or you may choose to cast from a boat as your guide poles the flats and hop out of the boat to get a better casting position to catch a permit or bone. Fishing boats are typically equipped with casting decks and often utilizing well maintained Brand 4-stroke motors which are quiet and clean running.

Flats fishing in the flats is generally from 6 inches on top and drop 75-100 feet of water on the edges, which makes them a perfect habitat for permit. Permit can be found on these flats in good numbers. You can get to cast to up to 20 tailing fish on an average day; bonefish are also plentiful on the more sandy flats.


FOR MORE INFORMATION ABOUT BELIZE FISHING CLICK ON THE LINK BELOW.

FISHING SEASONS, LICENSE REQUIREMENTS AND FISHING INFORMATION FOR BELIZE FISHING
~~~~~~~~~~~
OUR RECOMMENDED CD... FOR THOSE WHO HAVE BEEN TO BELIZE!
Note: Order The CD Below And Get Two Free Belizean Two Dollar Bills.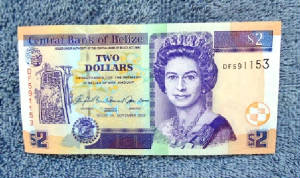 THE BELIZE SOUVENIR VACATION CD...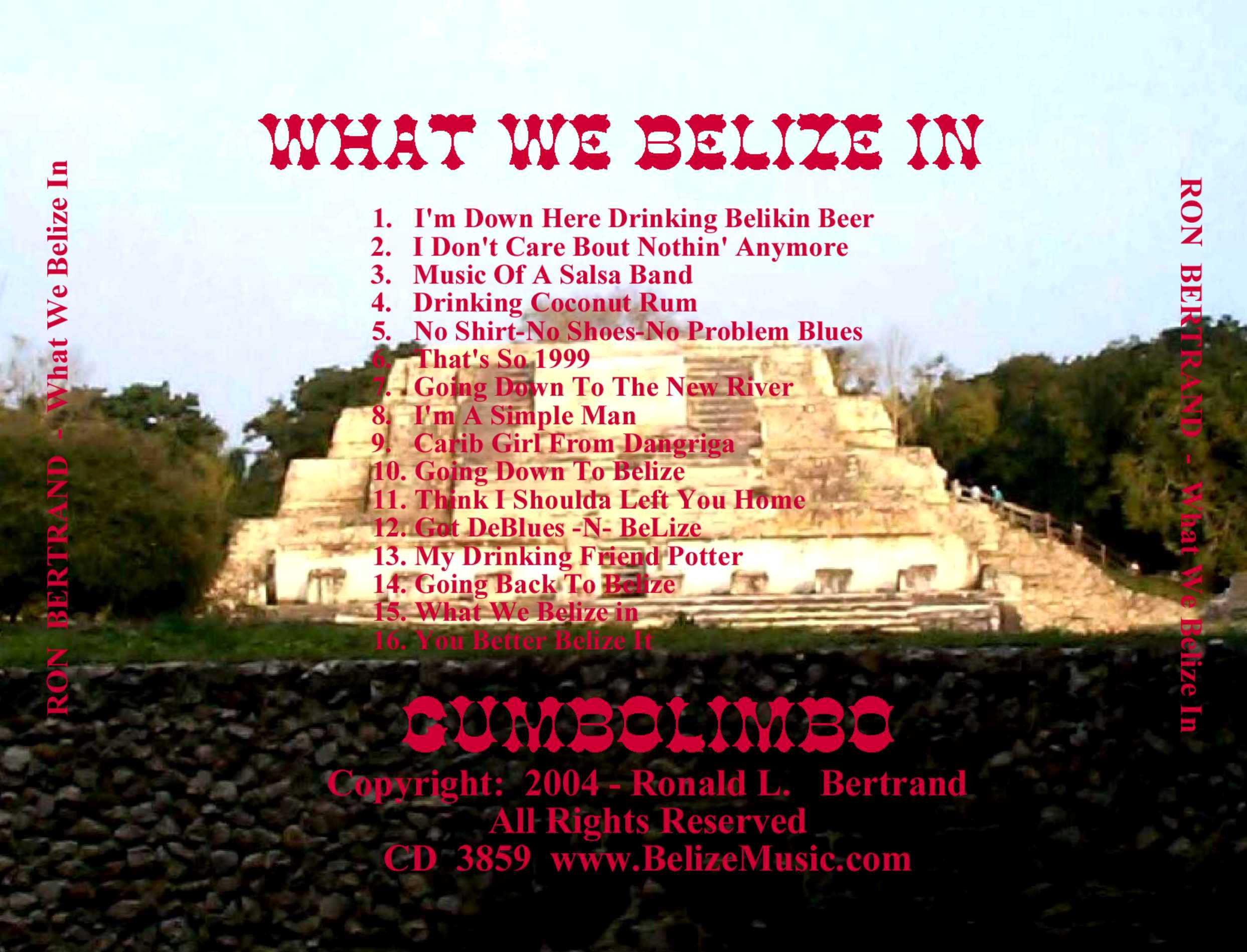 FOR THOSE WHO HAVE BEEN TO BELIZE.
$12.95 Plus $2.95 S&H

Includes 2 Free Belizean 2 Dollar Bills